Para Controller
This research project focuses on the development of an interactive and responsive TUI (Tangible User Interface) for parametric and (BIM) Building Information Modelling applications. The prototypes utilised physical computing systems to establish a flexible and intuitive method to engage the digital design process. The prototype allows architects to simultaneously interact with complex architectural systems digitally and physically.
Tangible Interface for Parametric Design
This research project is conducted by using research through design method, which can be described as generation knowledge through the iterative process of designing, building and testing experiential prototypes. Each iteration was designed that differs in shape, interaction and function. In order to find out what elements offered by this TUIs will be perceived enjoyable, hence providing good user experience, 3 themes were defined. Each theme was defined to cover a specific area of the potential solution domain. When designing this TUI, we interviewed different specialists, which ranging from architects, industrial designers and even fashion designers. This serves the researcher to find a balance between different grasshopper users.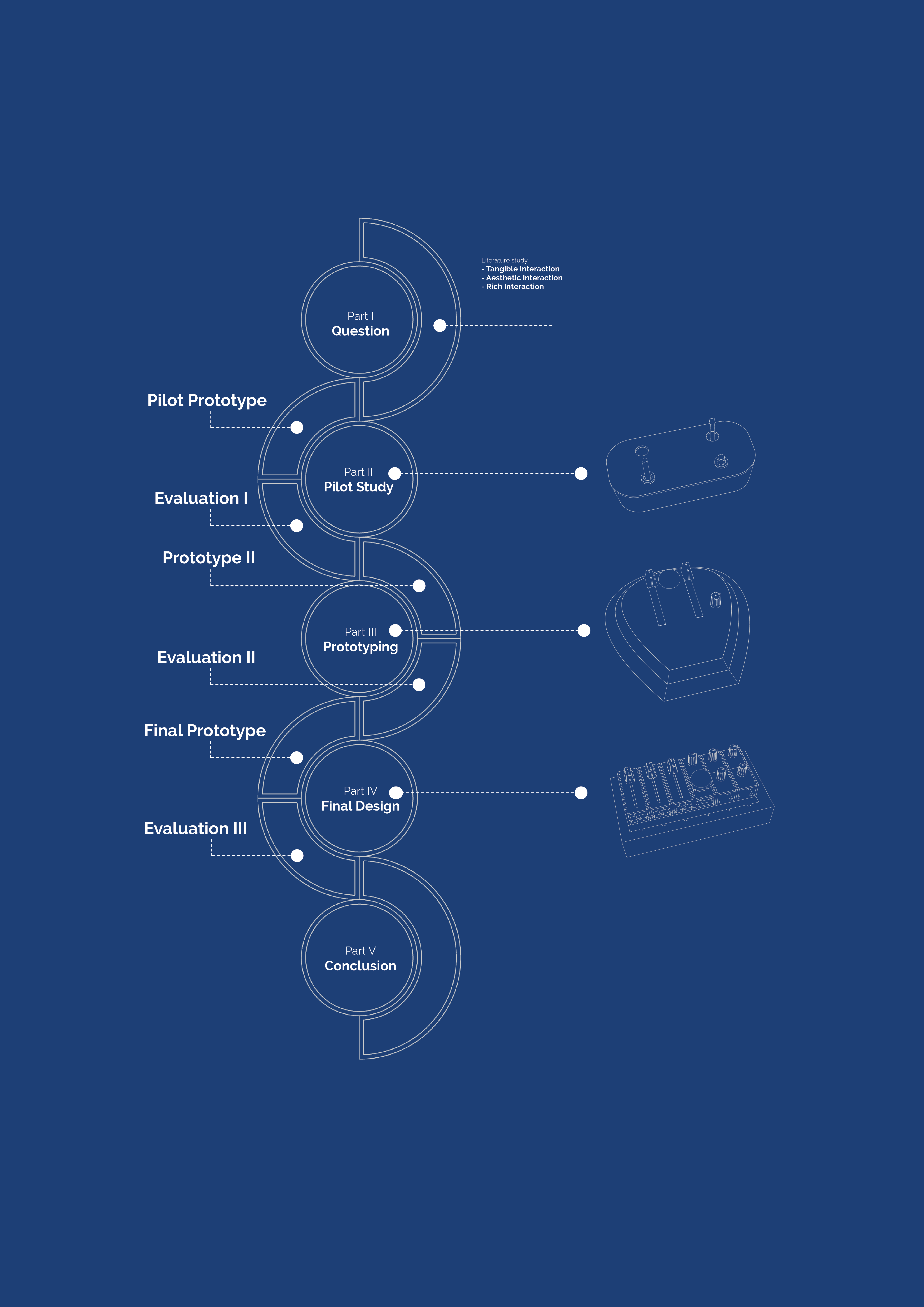 1. (Pilot) Prototype
The pilot study effectively increase the likelihood of using grasshopper, thus providing good experience. However, this TUI concept provides the user with a limited range of action possibilities.
2. Ergonomic Prototype
In this iteration, two potentiometers sliders, a joystick and potentiometer are added. Slider potentiometer serves to mimic the 'number slider' component in the grasshopper. Joystick serves to provide users with multidirectional control ability.
3. Modular Prototype
This iteration comprises a modular tray in which tile modules can be placed. The left is a set of three tile modules aims to provide users with function of increasing or decreasing input numeric values. The joystick is placed in the second row of tray which offers participants a multidirectional manipulation. The rest of tray is mounted with rotary potentiometer, they are considered to be the default modules.
Collaboration with Labeledby in Bangladesh Fashionology Summit
The Para controller was used by LABELEDBY Studio for generating patterns for garments that were used for the Bangladesh Fashionology Summit in 2019. This controller opens up the possibilities of establishing a tangible interaction that is capable to bridge the gap between the physical and digital environment. It provides parametric designers, architects and fashion designers with an intuitive, real-time visual feedback and collaborative solution, but also reduces the threshold for non-specialists to learn and operate Grasshopper.
LabeledBy (Labeledby, 2019) is a design studio based in Eindhoven, the Netherlands. They work in fashion and their area of expertise is research and technology development. Their products range goes from technological textiles to innovative couture. As engineers with master degrees from the Technical University of Eindhoven, they are able to explore the future of fashion and adapt innovative methods to fashion design that bring the craft of clothing forward.
Bangladesh Fashionology Summit (Labeldeby 2019)
Bangladesh Fashionology Summit (Labeldeby 2019)
Bangladesh Fashionology Summit (Labeldeby 2019)
Generated Patterns samples
Generated Patterns samples