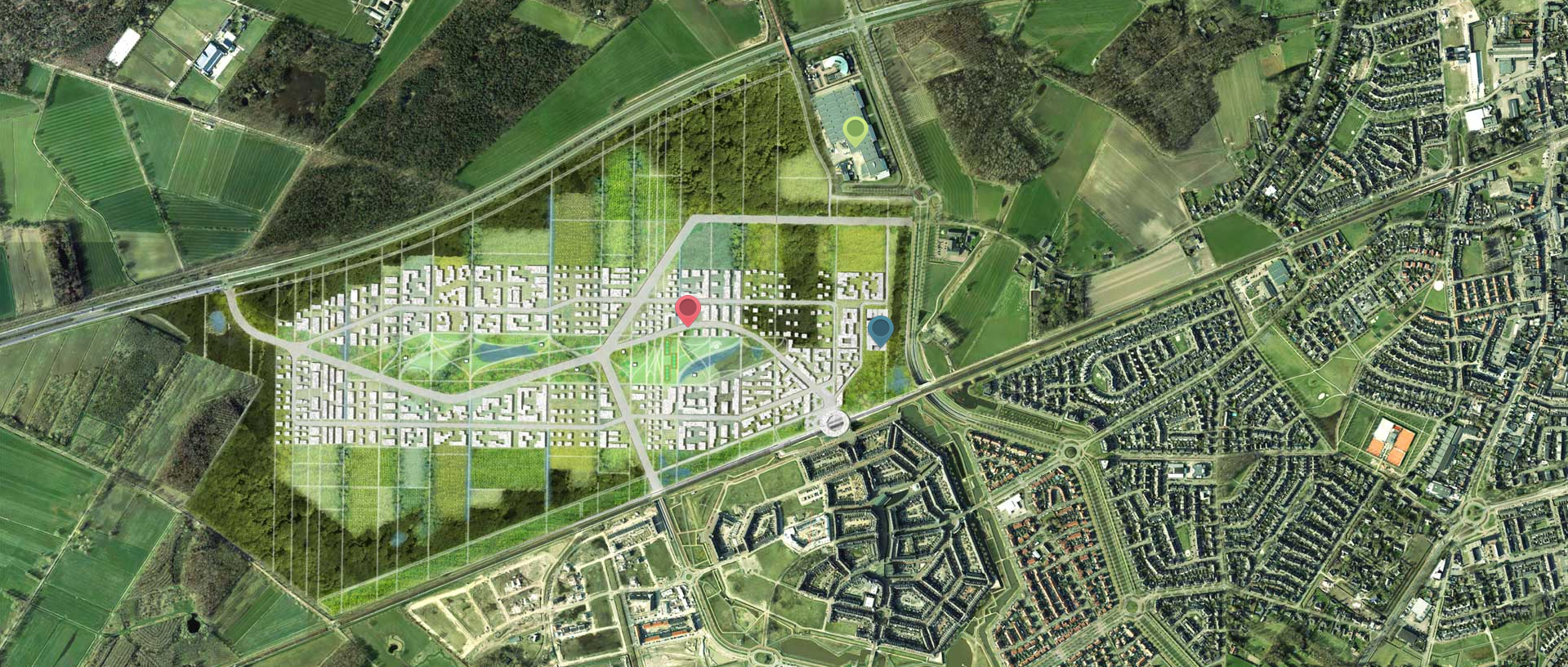 Smart Heating Systems for Brainport Smart District
We aim to deliver sustainable energy and smart HVAC solution for every type of buildings, ranging from a private house, public building to a neighbourhood level.
Project Statement
Currently the world is facing an energy transition from fossil fuel to renewable energy, which challenges the future buildings need to be designed more environmentally friendly. This implies that the function of energy grids must be smart, flexible and adaptive. For the future design, as well as development of energy management systems (EMS), buildings should be designed to integrate not only energy loads, but also distributed generation & storage (Zeiler & Labeodan, 2019).

The result of our research is an advice that aims to deliver sustainable energy and smart HVAC solution for every type of buildings, ranging from a private house, public building to a neighborhood level. In order to give a clear impression of the distribution in every type of building, three diagrams are created:
Distribution within a private building
In terms of energy generation, PV panels are selected, they generate sustainable and clean energy for two electric heaters (TES heater and Air recovery Unit). An inverter is installed between PV panels and heaters which serves to invert DC to AC. TES (thermal energy storage) is used to store thermal energy and the PCM (Phase changing materials) are used to fill the inside of the TES. The heat pump is chosen to be the heating operation equipment to circulate hot and cold water. An air recovery unit is installed to offer ventilation and heat up/cool down the indoor air. Smart sensors are deployed in these systems, data will be generated and sent to a central monitor system which allows energy usage to be more sufficient. The system can make smart decisions regarding energy demand, weather condition and user behaviours.
Distribution within an apartment or public buildings
The distribution of HVAC systems for houses can also be applicable and scalable in a shared or public building. In such buildings, an advanced monitoring platform can be added to increase building performance in terms of the energy management system and the HVAC system.
The monitoring system should provide functionalities that allow users and building manager to track and review energy performance, HVAC performance and financial performance. Additionally, the monitoring platform also featured with self-diagnosis function, fault detection and accurate maintenance, when an abnormal occurs, the monitor platform should rapidly responses to building owners and technical team to minimize the consequence.
Connection between private and shared buildings
Private buildings and public buildings are connected via a smart grid, this could balance the energy demand and supply in a neighbourhood.
Distribution within a smart neighborhood
In a neighborhood level, the focus should be given more on the data analytic perspective. Based on the literature review, collaborative data analytical can be used to monitor the energy management system in a neighborhood. In the Brainport smart district, buildings with similar characteristics in terms of energy performance can be given a cluster, by categorizing different buildings in a neighborhood allows us to obtain a clustering system, where data analytical can be applied in this system, this enables the estimation of energy consumption both at individual and group level and then aggregating them to predict the overall energy generation and demand.
Reference:
1. Brainport smart district. (2019). Stedenbouwkundige visie. Retrieved from https://brainportsmartdistrict.nl/wp- content/uploads/2019/04/190204_A5-UNS_BSD_Executive-Summary_spreads.pdf
2. Brainport Smart District. (2019, November 6). Living the future. Retrieved 15 February 2020, from https://brainportsmartdistrict.nl
3. Zeiler, W., & Labeodan, T. (2019). Human-in-the-loop energy flexibility integration on a neighbourhood level: Small and Big Data management. Building Services Engineering Research and Technology, 40(3), 305-318.